Our members are the most important part of our association. Together, their combined knowledge and vision help propel the manufactured and modular housing industry into the future at full force.
Membership in the Kentucky Manufactured Housing Institute comes with many benefits.
Why should YOU become a member? Because you can't afford not to!
Business listing and web linkage on the KMHI web site
Zoning and land use assistance
Industry news and updates
Bi-weekly newsletter
Education and training programs
Continuing 5-Hour Education in partnership with DHBC
Opportunity to attend our Annual Conference
Endless networking opportunities
Opportunity to attend KMHI's quarterly meetings
Opportunities for committee and leadership development
Advertising and marketing support
Discounted health, disability, and term life insurance
Updated on legal affairs that affect the industry, association and our members
Access to KMHI's Mutal Assitance Fund upon approval
Governement realtions to include the following:

lobbying state
local and federal lawmakers
regulatory agencies
political education
political action committee

Public and media relations
Regional activities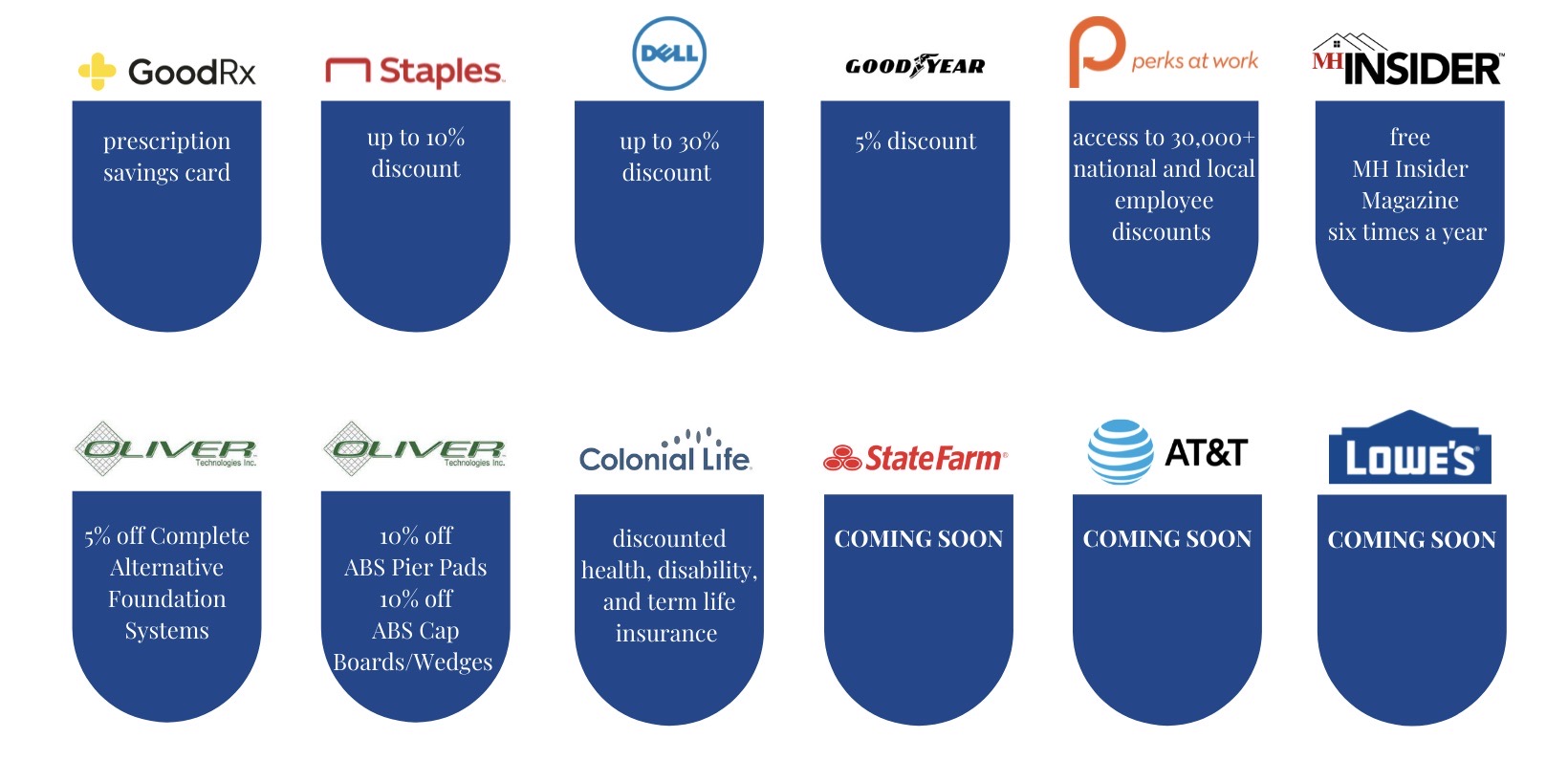 We are always seeking new discounts, and want our discounts to align with our members and their company. If your business would like to offer a member discount, and/or if you would like to see a discount offered from a specific business, we want to hear from you!
The Kentucky Manufactured Housing Institute publishes a directory of its members annually and distributes it to each member listed, and to each new member that joins throughout the year. Additional lists are available to members ONLY free of charge, and may be obtained by contacting the KMHI office. Non-members may submit a written request for a member list, and upon approval, may be subject to a nominal fee.